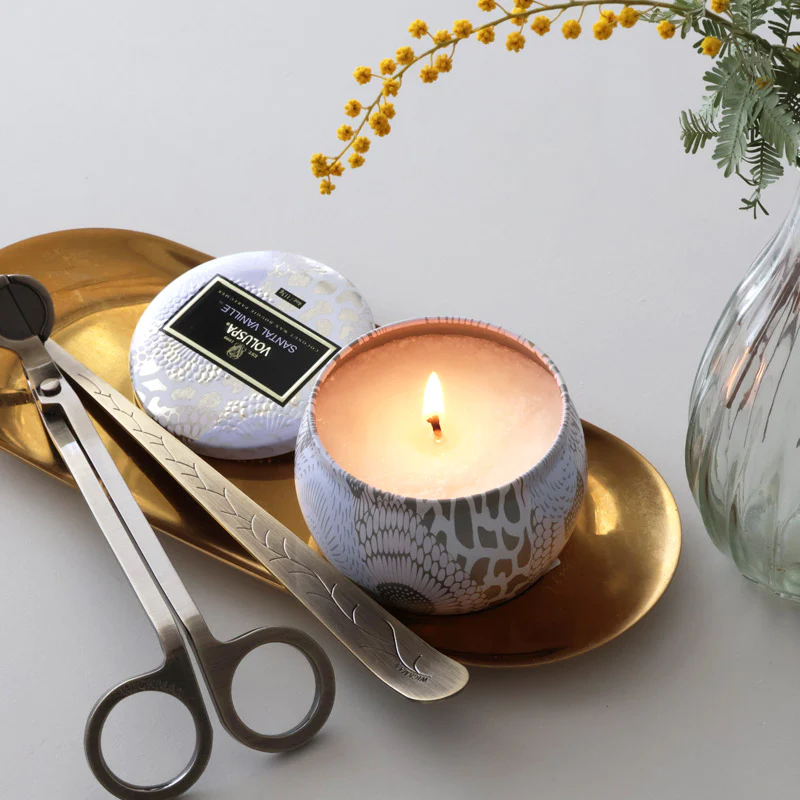 I think everyone has the problem of wanting to spend more rich time relaxing from daily fatigue caused by work, housework, and childcare. Each of us has a different way to relax, but we would like to introduce aroma candles that create a relaxing time with their fragrance and light. Among them, we focused on VOLUSPA tin candles, which are recommended for those who are using aroma candles for the first time.
What is VOLUSPA?
VOLUSPA was created in the United States in 1999 by Troy and Tracy, a couple who love fragrance and candlelight. Their exquisite scents are the result of research based on Tracy's sense of smell and Troy's expert knowledge of botany. They have succeeded in attracting the world with their originality and luxury collections one after another at an overwhelmingly rapid pace.
VOLUSPA, which has been enthusiastically supported by numerous international celebrities since its establishment, offers a wide range of scented items for daily life, such as room sprays and diffusers, as well as candles. The lineup, with its thorough quality control and carefully selected high quality and variety, is enchanting just to look at. The collaboration of deep scents that move the heart and artistic design creates an extraordinary space that houses elegant feelings.
VOLUSPA aroma candles fascinate the world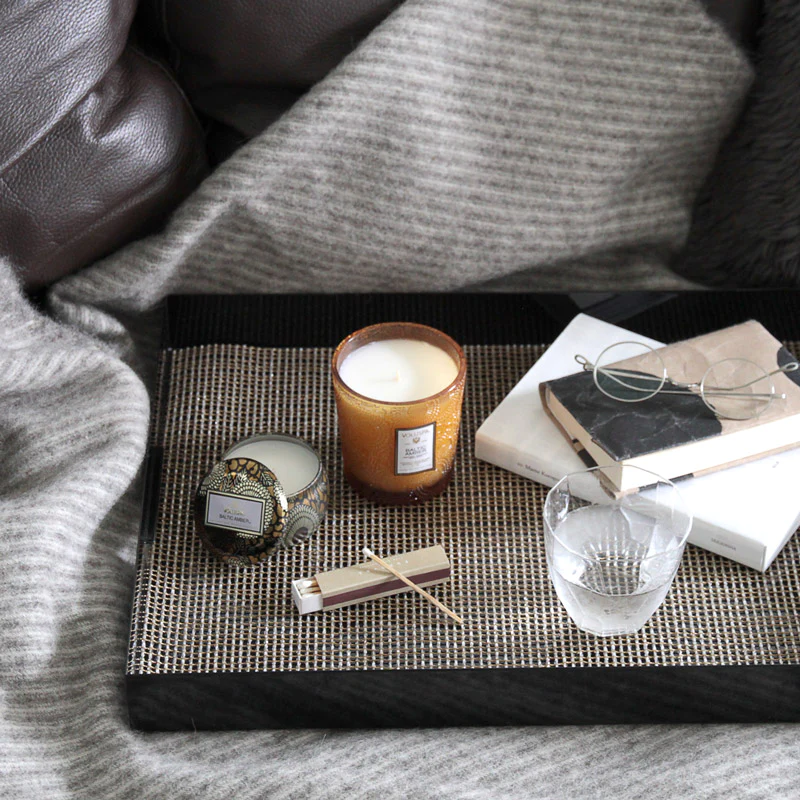 VOLUSPA candles are all handmade luxury fragrance candles made from an eco-friendly coconut wax blend. The coconut wax in the blend is gentle on the skin as it can be used in cosmetics.
It burns cleaner than other waxes, so you can immerse yourself in the candle while caring for the environment. Best of all, the fragrance is wonderfully long-lasting. It retains its fragrance for about twice as long as a typical candle, so you can enjoy the scent all the way through. You can slowly immerse yourself in candlelight time, which is also excellent for cosmetic purposes.
The dramatic packaging design of VOLUSPA products with a somewhat exotic atmosphere makes them ideal for home use, display, or as a gift for a loved one. VOLUSPA candles brighten up your life and make you feel dreamy, making it possible to enjoy them in three ways: as a fragrance, as a decoration, and as a gift.
Candles in cans that are easy to use, even for beginners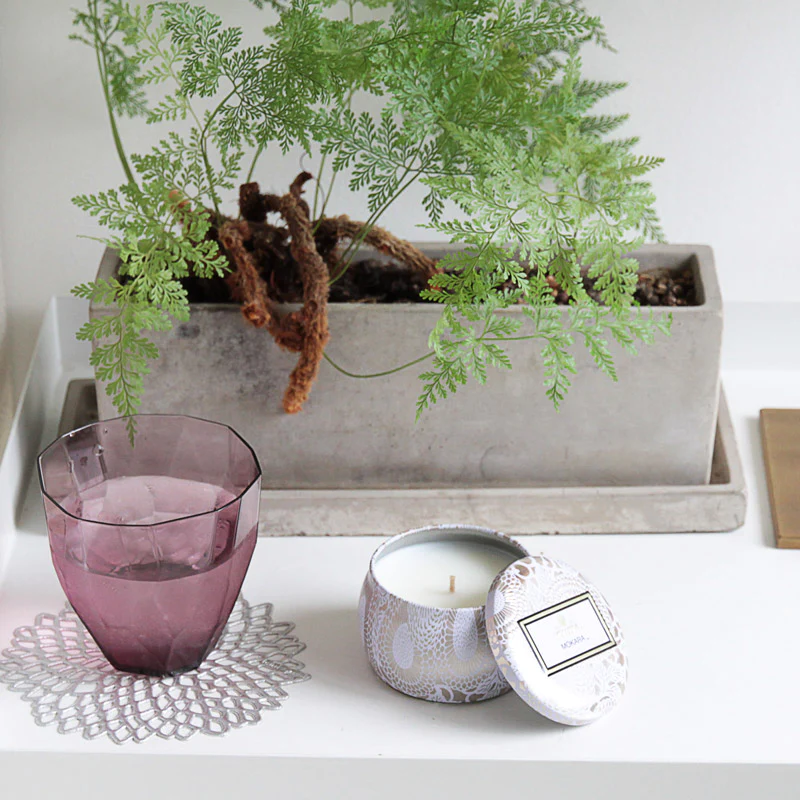 Tin candles are made by pouring aroma candles into tins. The greatest feature of tin candles is their ease of use.
Open the lid when you want to use it, enjoy the aroma and light, put out the flame, and put the lid back on again. You may think, "Why don't I just open the lid when I want to use it, enjoy the fragrance and light, extinguish the flame, and put the lid back on again? Also, the wax can drip, so the area around the candle can get dirty and a special plate needs to be prepared.
Of course, it is fun to use glass domes for candles and stylish plates specially designed for candles, but for first-timers, we recommend tin candles that do not require such extra accessories and cleaning.
The lid not only keeps out dust, but also allows you to always enjoy the fresh scent and clean up after the fire. The palm-sized voluspa tin candles are also portable for travel and business trips, so you can enjoy your favorite relaxing time anywhere.
Rich scents that can be enjoyed to the end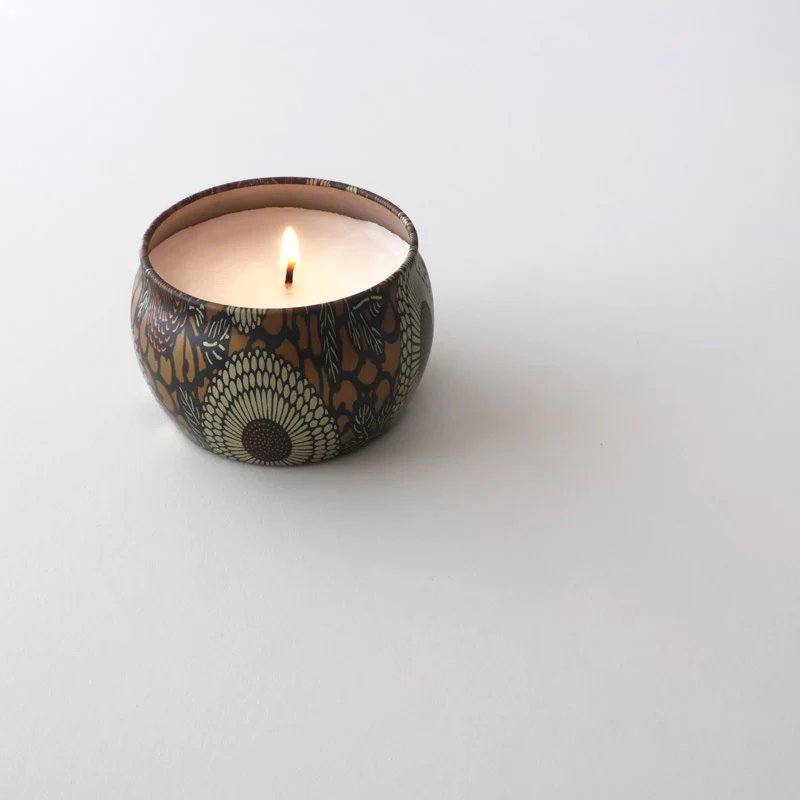 Since there are different tastes in aroma candle scents, it is a good idea to try different brands. However, we would like you to be sure to include VOLUSPA in your comparisons. The scents of VOLUSPA aroma candles are characterized by depth, power, and balance. The carefully selected high quality materials and thorough quality control ensure that you can enjoy VOLUSPA's unique fragrance that no other brand can imitate.
The essential oils used in the candles are as close to natural ingredients as possible, and the wax is made from coconuts grown in a sustainable environment. The environmentally friendly VOLUSPA Aroma Candle burns cleaner than other waxes and has a stable and long-lasting fragrance, so you can enjoy its rich aroma until the end of time.
Stylish design you will want to display
FULLangle's voluspa tin candles are from the JAPONICA collection, which was inspired by the elegance of Japanese paper. The delicate designs and beautiful coloring reminiscent of traditional beauty add color and elegance to the scene where they are displayed. The highly artistic design can be enjoyed even when the candles are not in use, which is one of the reasons why we recommend the voluspa tin candles.
Just the right size for easy gift-giving
VOLUSPA tin candles are the size of the palm of your hand. The burn time is about 25 hours, so those who want to use it every day can enjoy it for just about a month.
VOLUSPA has a large variety of scents, so you can try out new scents and find your favorite. We also recommend that you enjoy using different fragrances depending on your mood. For this purpose, the palm size is very easy to use.
The voluspa tin Candle is also popular as a small gift for occasions such as moving house or birthdays. Some people find it difficult to choose a fragrance because they have their own preferences, but the tin candle size makes it easy to use, so it is recommended in such cases.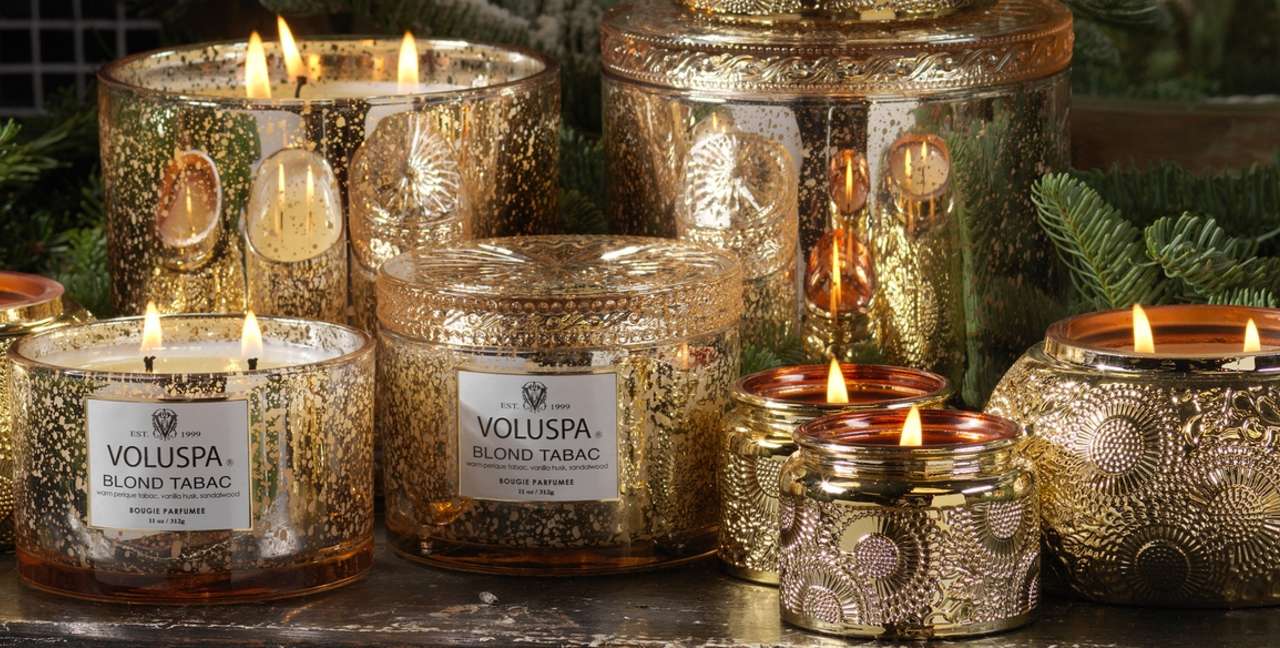 We have introduced some popular candles from "VOLUSPA," a brand that attracts celebrities from overseas. Not only does each collection have a different world view, but each candle also has its own story to tell. The candles are not only for fragrance, but also for "fascination," which is why they continue to attract not only top celebrities but also people from all over the world.
Meanwhile, VOLUSPA candles are available nationwide. If unfortunately there is no store near you that carries VOLUSPA products, we recommend you to visit our ONLINE STORE. You can take your time to browse our extensive lineup and find the fragrance you are interested in. You can also request gift wrapping.