Jo Malone is a luxury lifestyle brand from London, England, founded in 1994. The brand offers a wide range of unisex products, including its iconic perfumes, bath items such as shampoos and soaps, and body care items such as body creams.
With the theme of simple and elegant fragrances that can be used in any occasion, Jo Malone offers a wide variety of scents. From fruity floral scents to unique scents using fragrances rarely seen in other brands, there is a wide range of variations.
We have compiled a list of Jo Malone candles, diffusers, and other fragrance products, which are as popular as their perfumes. We hope you will enjoy them as stylish interior decorations, or simply enjoy luxurious time at home surrounded by your favorite fragrance. Likewise, we will also introduce how to choose fragrance goods for different occasions, so please use this as a reference for your shopping.
Jo Malone fragrances to enjoy at home
Jo Malone has a strong image as a perfume brand, but in fact, there is a full range of home collections that will elevate your home time. The collection includes candles, diffusers, room sprays, and other items that allow you to enjoy the scent of Jo Malone in your living room or bedroom. We have carefully selected our favorite items from the Jo Malone home collection. The features of the items and popular scents are also introduced here.
Jo Malone Candle
Candles, with their flickering light, are perfect for relaxation. We recommend enjoying body care, reading, or watching a movie while being enveloped in your favorite scent. Jo Malone offers three types of candles that can be selected according to the scene of use.
Home Candle
Home Candle is good for use in the living room or bedroom. The candle burns for about 45 hours and comes with a logged lid to keep the candle clean after use.
We recommend "English Pear & Freesia," Jo Malone's most popular scent. The gorgeous scent of freshly ripe pear and lush freesia combined with amber, patchouli, and wood will make your home time a luxurious time.
For a more relaxing or uplifting experience, Jo Malone's "Myrrh & Tonka" fragrance is recommended. The warm almond, rich sweet vanilla, and tonka bean scent will make you feel even more luxurious. Use it before bedtime for a good night's sleep.
Travel Candle
Smaller and more portable than the Home Candle, the Travel Candle is recommended for those who are trying Jo Malone candles for the first time. The Travel Candle is a good choice for those who are new to Jo Malone candles, as it is an easy-to-use size at a reasonable price.
We recommend the "Red Rose" candle. The scent is a luxurious blend of seven types of roses collected from all over the world. The fragrance spreads like a freshly cut bouquet and has a surprisingly clear finish.
Luxury Candle
If you are a heavy candle user, you should definitely get the Luxury Candle. It is a large size with a burn time of approximately 220 hours, so you can enjoy the fragrance leisurely without worrying about how much is left.
Jo Malone's signature scent, "Lime Basil & Mandarin," is a refreshing citrus note that can be used by both men and women. Lime, stimulating basil, and fragrant white thyme combine to create a pleasant fragrance that spreads softly.
Wick Trimmer
Another "hidden gem" is the "Wick Trimmer," which adjusts candle wicks to the proper length. The wick trimmer is designed so that the wick can be easily cut when the candle runs low, allowing the candle to be used beautifully until the end. The elegant black one-color design makes it an ideal gift along with a candle.
Jo Malone St. Surround Diffuser
The "diffuser" is a home fragrance that allows you to enjoy your favorite scent for a long time. The Jo Malone diffuser can be used simply by inserting a stick and placing it in the living room, entryway, or anywhere else you like, and requires no special care.
Another key point is Jo Malone's elegant design, which is also excellent for interior decoration. The diffuser comes with 10 sticks (reeds), so the intensity of the fragrance can be adjusted according to the number of sticks.
The recommended scent is "Red Rose St. Surround Diffuser," a blend of seven types of roses. The romantic scent of roses carefully selected from all over the world should be enjoyed in the living room or bedroom.
Check out the "Velvet Rose & Oud Surround Diffuser," which also features rose as the main ingredient. The scent of deep red damask rose layered with smoky oud and clove is rich and complex with a mature finish. The bottle is stylishly designed with a black base color. It is recommended to select a fragrance that matches the atmosphere of your interior or room.
Jo Malone St. Surround Room Spray
Just a spritz of this room spray is all it takes to change the atmosphere of a room, making it a convenient scent item to have as many as you like. It can instantly change the look of a room, so we recommend using it when you need to freshen up.
Jo Malone's room spray has an impressive clear bottle that is linked to the popular cologne. The spray comes in a range of popular cologne scents and is presented in a ribbon-tied box, making it ideal as a gift.
If you are trying a room spray for the first time, try the Pomegranate Noir St. Surround Room Spray. Inspired by a red silk evening gown, the scent is a warm combination of pomegranate, pink pepper, and casablanca.
Jo Malone Linen Spray
The Linen Spray is a fragrance that is sprayed on towels and sheets. The linen spray is different from perfume in that it has a calming fragrance that enriches one's life. Jo Malone's linen spray has a subtle fragrance that spreads pleasantly with a single spray. Just by spraying it on towels and sheets, you can enjoy a more luxurious time in your life.
We recommend the Rino Ner Vento St. Surround Linen Spray, a blend of four different lavenders. Sprayed on a pillow or other surface before sleep, the gentle fragrance spreads and relaxes the mind.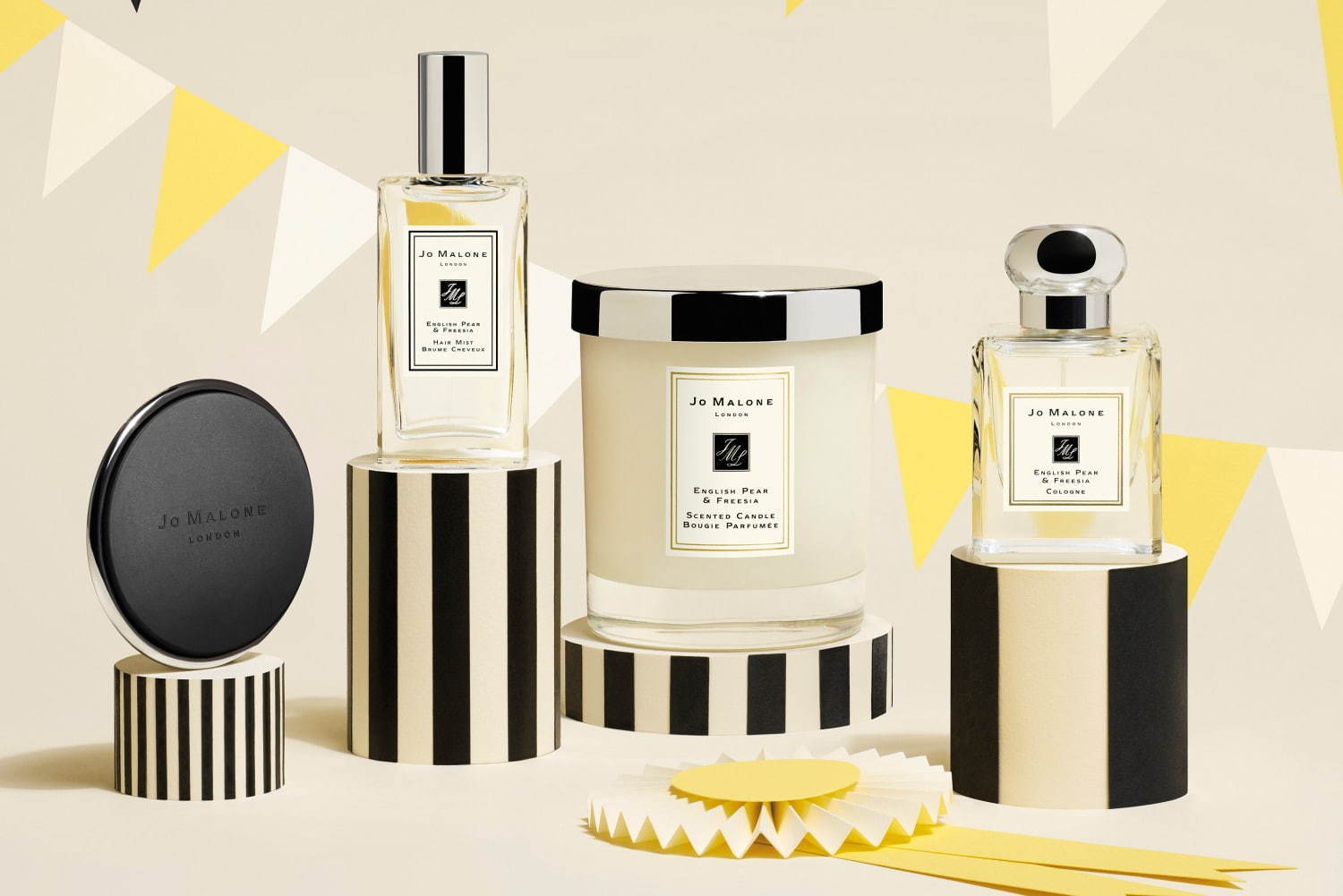 Most of Jo Malone's room fragrances are available in the same scents as the fragrance collection. Once you have candles, diffusers, and sprays in your favorite fragrance, you will surely be happy to be surrounded by that scent all day long. Enjoy the wide variety of room fragrances as well as fragrances in the Jo Malone collection.