Bath and Body Works is one of the most popular souvenir stores in the U.S. and New York. One of my acquaintances has been using Bath and Body Works for more than 10 years, and she is very much healed every day by the new soaps, hand gels, body creams, and other products that are released one after another, all of which smell great. So, I would like to introduce some of the most popular and recommended products from Bath and Body Works.
Bath and Body Works
Bath and Body Works is a popular store in shopping malls in the United States that sells a variety of fragrant body care products, such as hand soaps and body creams. Conveniently located right in front of Grand Central Station in New York City, Bath and Body Works is very popular not only with tourists but also with local residents. In New York City, there are three stores in Manhattan, as well as stores in Brooklyn and Queens.
Bath and Body Works is part of LBrands, which is also known for Victoria's Secret, a famous women's lingerie brand, and Henri Bendel, which closed its doors. There was talk of selling Victoria's Secret as well, but it was decided to stay. It is surprising that Bath and Body Works is more popular than Victoria's Secret, but it is really thriving.
When you enter Bath and Body Works, where soaps and hand sanitizers are especially popular these days, you are immediately greeted by a welcoming staff member who offers you a trial bottle of hand soap to try. Upon entering the store, the fun experience begins with washing your hands.
Hand soap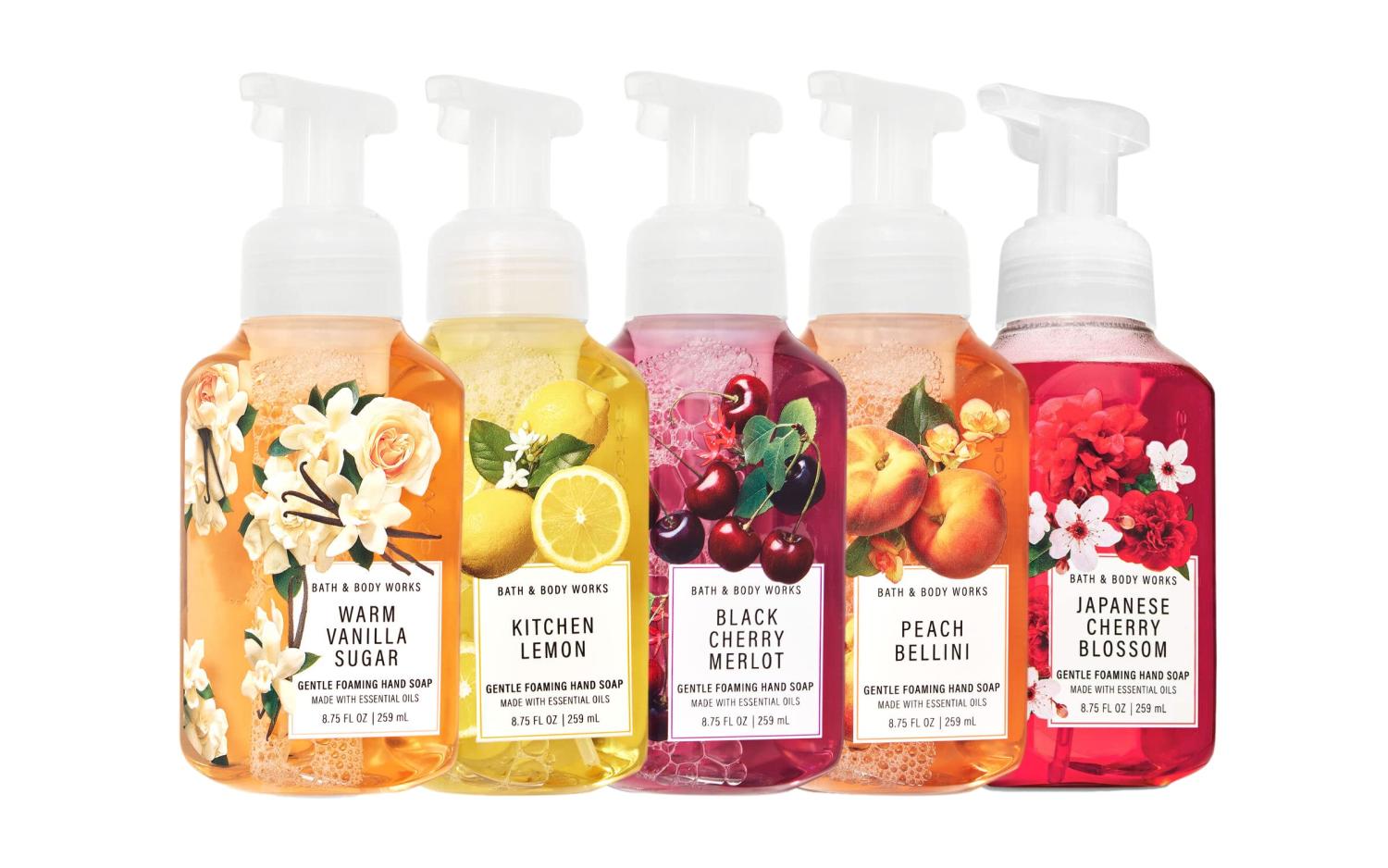 One of Bath & Body Works' touch products is here, hand soap! I especially recommend the gentle foamy hand soap, which is very easy to use.
I've used so many that I don't know how many bottles I've bought so far, and I enjoy trying out new scents when they come out. When you press the pump, the soap comes out in a foamy, sticky consistency, smells great, is easy to use, and is a great gift. My favorites are the rose, lemon, and citrus scents, but sometimes I try new fruit and flower scents.
In addition to the Gentle Frothing Hand Soap, Bath and Body Works has a variety of other hand-out soaps of different types.
The number one is Gentle Gel Soap. The number 1 is Placate Gel Soap, a gel-type hand soap that is gentle on the skin.
The second is trench-cleaning soap. It is a gel soap with bumps in it, and it is a hand soap that cleanses thoroughly.
The third gear is nourishing soap. It is a creamy-textured soap with a smooth, glossy surface that is gentle on the skin.
The most popular hand soap is Placate Foaming Hand Soap, a foam soap that comes in an irresistible variety of fragrances. They even sell soap holders to decorate soap bottles.
Hand sanitizers
A hot Bath & Body Works product that has sold out quickly thanks to the coronavirus epidemic is the hand sanitizer. The hand sanitizers are available in a portable mini size and a pump type. The portable hand sanitizer is also sold in a cute special case that can be attached to a bag. The sanitizing gel hand sanitizer has a 68% alcohol content and is very useful for sanitizing hands in places where water is not available.
Candles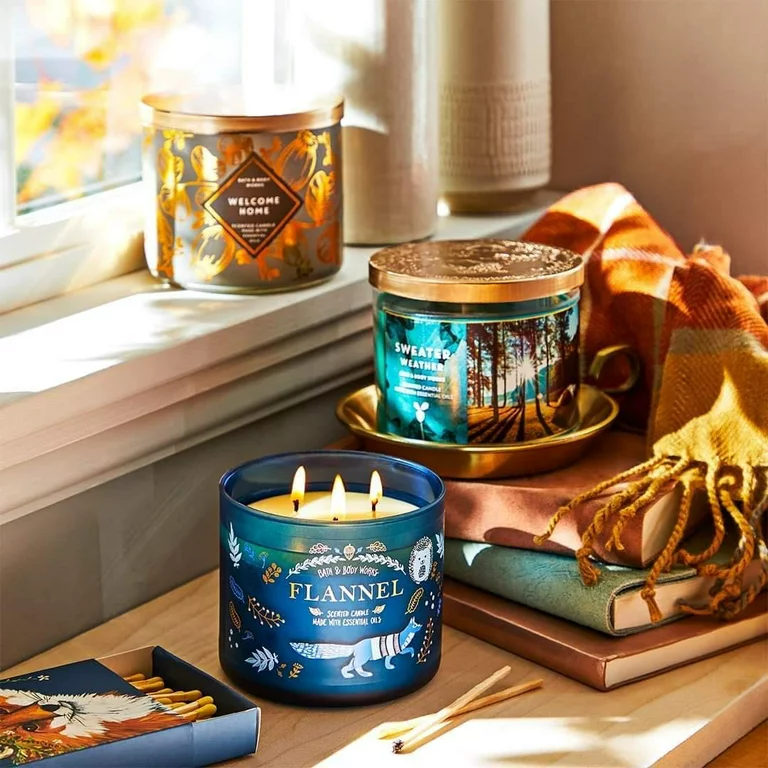 Bath and Body Works near Grand Central Station in New York City has a larger store and a much larger section of White Barn candles. They are brightly colored and beautiful to look at, but they also smell great and are quite reasonably priced compared to high-end candle brands. For example, Bath and Body Works 3-wick candles are very famous. Candleholders are also available to display the candles.
Wallflower Room Fragrance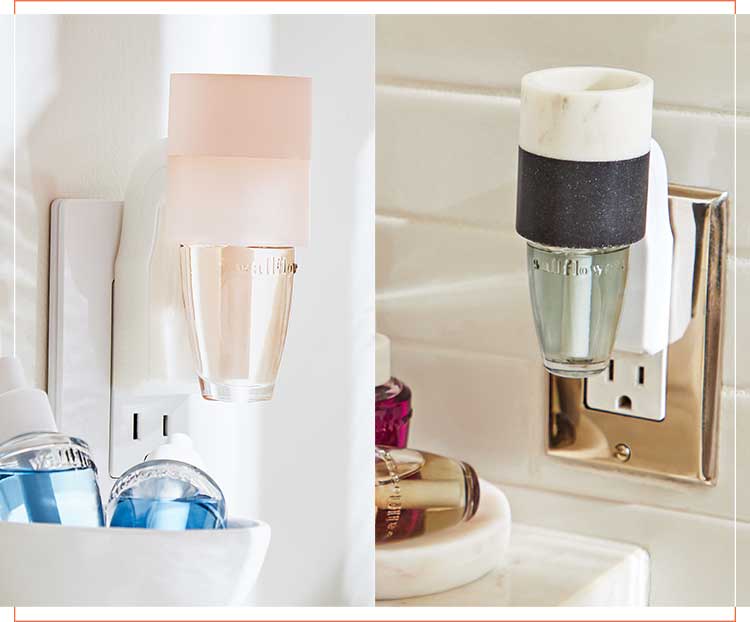 Bath and Body Works specializes in scented products, and room fragrances are also popular. The Wallflower room fragrance can be purchased separately as a plug and a refill, which is plugged into an electrical outlet. There are many different scents of refills to choose from, and the plugs are also available in a variety of cute seasonal scents.
Body Creams, Mists, and Shower Gels
The Bath and Body Works body care series is also popular. There are body creams, body lotions, body washes, shower gels, scrubs, body mists, and more. For example, in the case of the "Buy 2 Get 1 Free" sale, you can choose any combination of three products you want and bring them to the checkout to get the cheapest one for free. I like rose and citrus scents, but floral and fruit scents such as sweet pea are also popular.
Travel size hand cream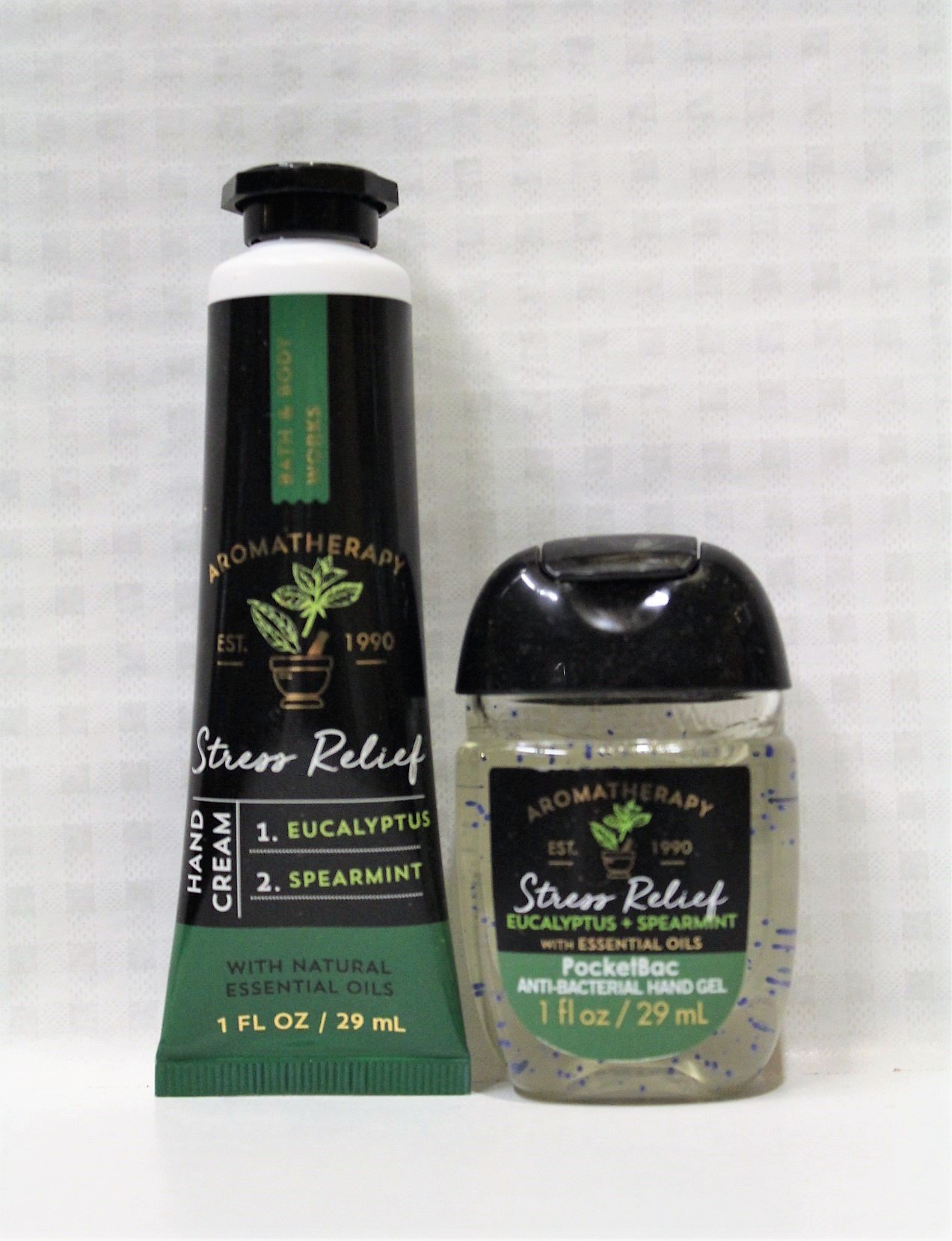 Body care products such as body cream are also available in travel sizes. Smaller sized products such as hand cream may be a good idea for souvenirs. The fact that the products are packed in a large package is a charm. In the U.S., we don't mind at all.
Men's
Many people may think that Bath & Body Works is a store for only female customers, but that is not true at all. About half of the staff are men, and there is a men's section as well. Men's cosmetics and men's body care are common these days, as there are often men customers at Sephora and other stores.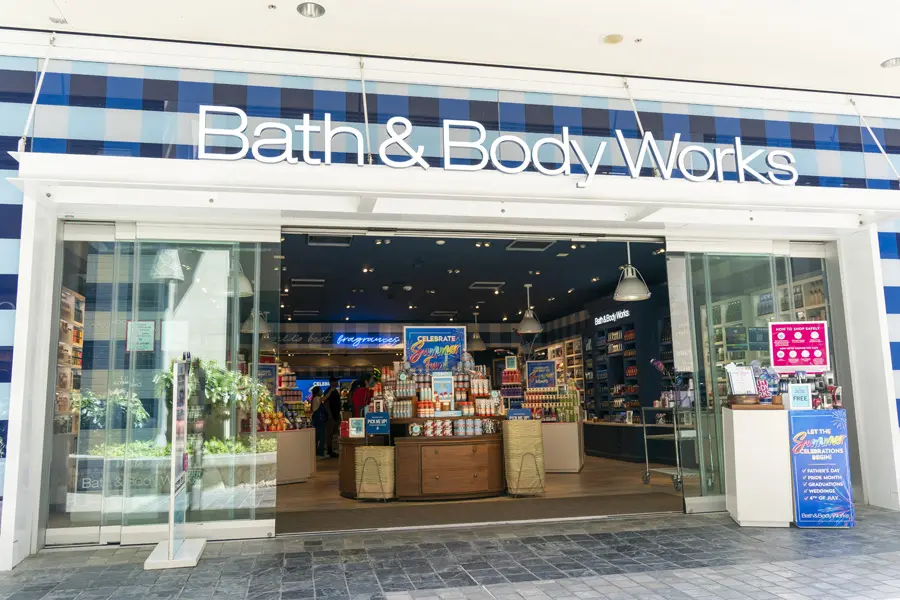 Christmas is coming soon, and those who want to spend Christmas in a more joyful and romantic way should definitely visit Bath & Body Works to find their favorite products for the holidays! Bath and body works is an American brand that offers bath and body care products, aroma goods, and hand care products. It is one of the largest body care product stores in the U.S. and is a well-known brand that can be found in every town. You can find the store almost in every big shopping mall in the U.S., so you can easily find it.