Candlelight, also called LED candle, is a lighting fixture with a flickering light that looks just like a real flame, and is powered by batteries or rechargeable batteries. Since no fire is used, there is no fear of a fire and no worries about whether the light has gone out properly. Candle lights make interior decorations look stylish, and above all, they soothe the soul. Easy to use and safe, candlelight is a recommended item for healing goods. In this issue, we will introduce how to choose candlelight and recommended products.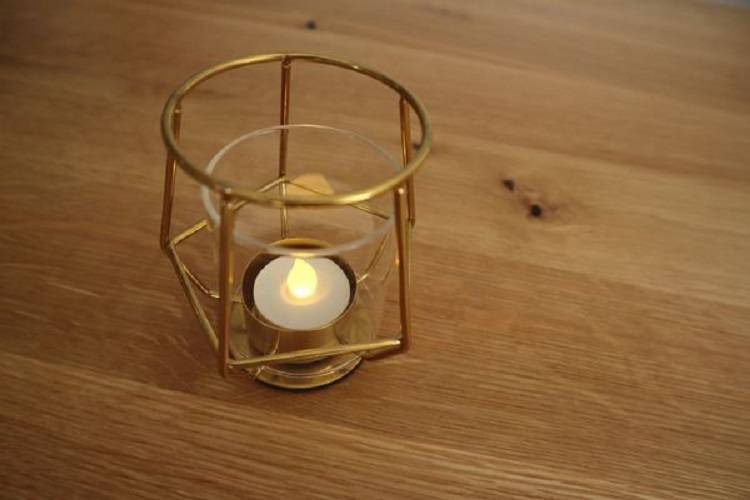 If you want to buy candlelight/LED candles, check out mail order first. With mail order, you can see a large number of candle lights in a short time. Candlelight is a popular item in Europe and the United States. You can find far more Western candle lights by mail order than you can in a physical store. There are many similar products, so we recommend that you compare prices, usability, and other factors. Here are some of the best candle lights available by mail order.
Candlelight made of wax/LED candles
LUMINARA LED Candle Light
Luminara is a leading brand of LED candles in the United States. It uses patented technology developed for use in stage sets at Disneyland. It is such a top brand that it is now known as "Candle Light = Luminara". This candle light realistically reproduces the flickering of flames. It is battery-powered, so there is no need for an electrical outlet, and it can be used for 600 hours of continuous lighting. Thanks to improvements in technology, both the batteries and the body have become even more compact. The realistic texture made from real wax is also attractive. With a timer, it is safe to sleep with the light on.
ELEMENTS Candle-shaped LED Light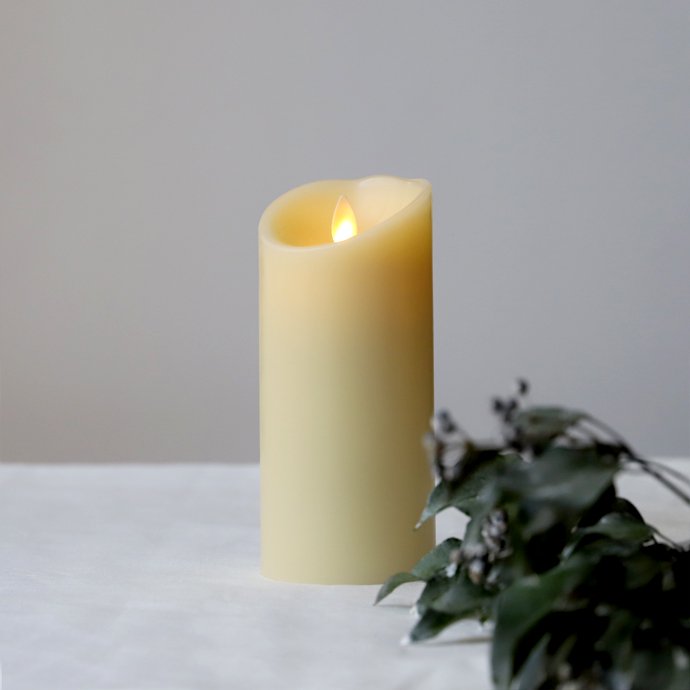 ELEMENTS is an e-commerce site for interior goods operated by RK Planning. It is a lifestyle store that offers mainly original products from furniture to sundries based on the concept of "living with the winds of the world. This candlelight is a set of two stick-type candles. This slender type has a classic look and can be combined with other lights to enhance the mood. Combined with cute candle holders, they are perfect for home parties and Christmas. The switch is located at the bottom of the candle, and there is no remote control. 6 sizes are available, so you can combine them with other sizes.
HOBBY ONE LED Candle Light
HOBBY ONE is an e-commerce store operated by Growing One Co. The store deals in interior goods and smartphone-related products, and is rated as one of the best in the candlelight category. In addition, by doing everything from planning to sales in-house, the company reduces costs and achieves reasonable prices. These candle lights come in a set of three, each containing one S, one M, and one L size. A remote control is also included, allowing on/off as well as timer setting and brightness adjustment. The light is slightly gentle and is recommended as an interior accent. They come in a cute package, making them popular as gifts.
Plastic Candle Light/LED Candle
AMIR LED Candle Light
AMIR is a manufacturer and supplier of candle lights, portable accessories, and electronic products, offering high quality products. The company also sells a set of tealight-type LED candles, which are popular for their easy-to-handle plastic construction and reasonable prices. This candle light is a popular product that reproduces wax drips on the surface; the LED light has a built-in battery and glows with button batteries. There is no remote control, but the only setting is on/off. Operation is simple and safe, and even children can easily use it. It can be used not only in living rooms and bedrooms, but also on balconies, in gardens, and for camping.
Novelty Place Waterproof Floating LED Tea Light
Novelty Place is an e-commerce site based in California. It offers toys, accessories, and party goods. Party decorations are especially popular, and the company produces many LED lights and candles. This candlelight is a waterproof type that floats on water. There is no on/off switch, and it lights up when it floats on water. Please feel free to use it in any way you like, such as putting it in a glass filled with water or floating it in a bathtub. Candles floating on water in the dark are the most romantic. It has a long lighting time and can be lit for 50 hours continuously.
Candle light in glass case / LED candle
LE KLINT Candle Light Light Oak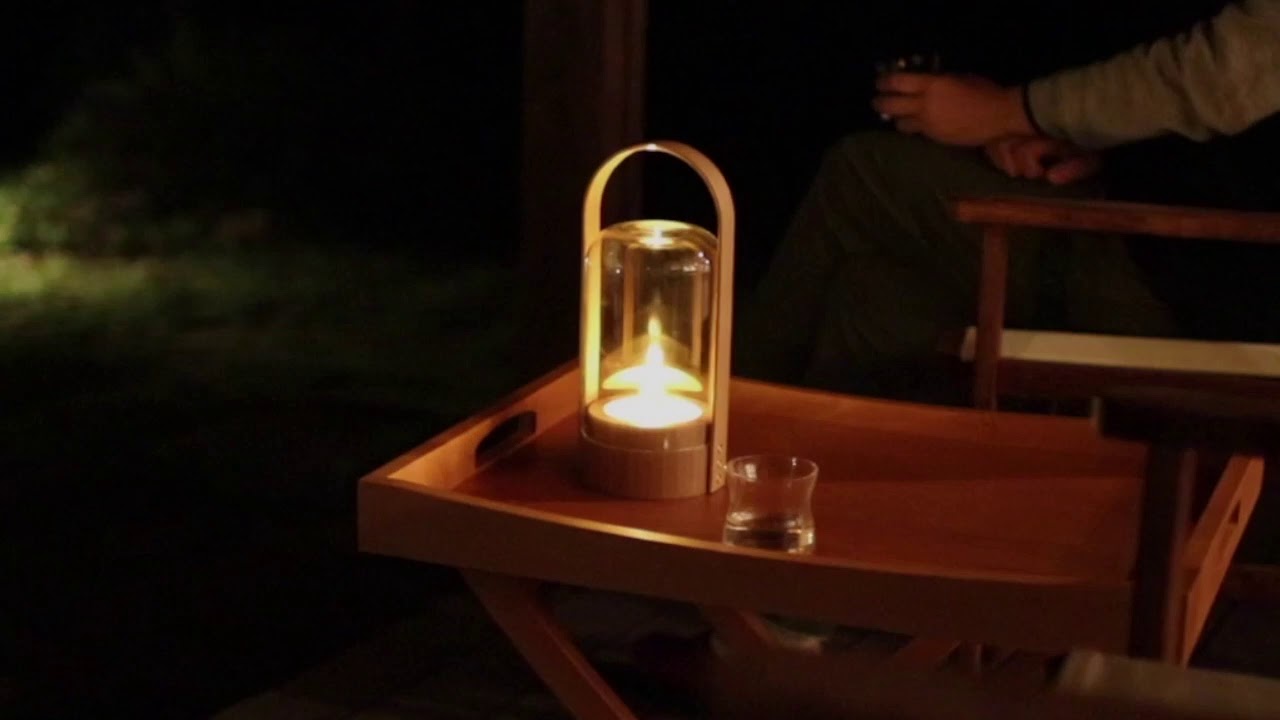 Le Klint is a Danish lighting furniture company founded in 1943. The manufacturer is a royal warrant holder and is known for its lampshades made of pleated paper. The folded pleats are inspired by Japanese origami. This candlelight is a lantern with a domed glass and wooden handle. Made of real wax, the flickering LED flame is comparable to that of a real candle. Powered by a rechargeable battery, it can be carried and used anywhere in the house. This gem was created with the Danish people's cherished hygge in mind. The glass and wood parts are made by hand.
DI CLASSE LED Candle LUNGA
DI CLASSE is a company that designs, manufactures, and sells lighting fixtures. Based in Tokyo, the company manufactures its products in a traditional factory in downtown Tokyo. With the concept of "designing healing shadows created by light," the company proposes comfortable living. This candle light comes in two types: white smoked and mirror. There are also S and M sizes, so there are a total of four types to choose from. The LED body is equipped with a timer function that automatically turns the light on and off without having to turn it on. Although they are designed for healing purposes, they have a luxurious feel and look great in interiors.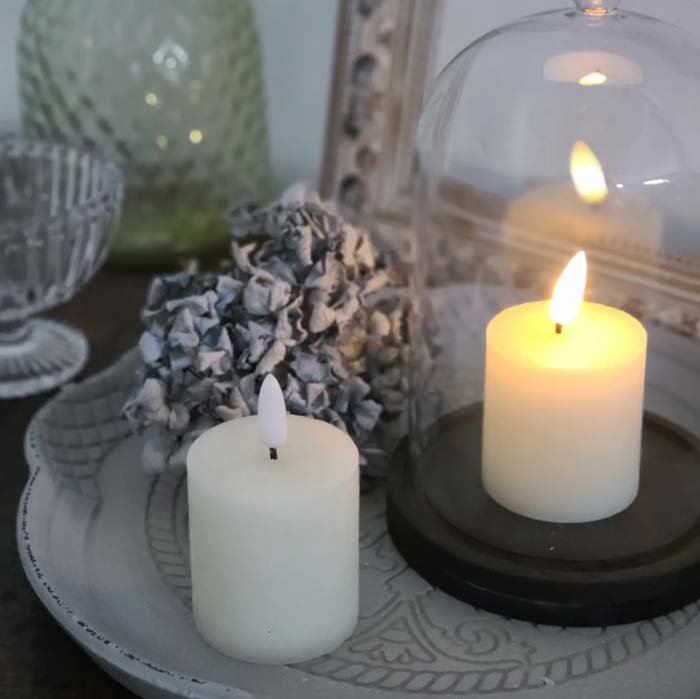 We have introduced our recommended LED candles. There are LED candles that look just like the real thing, candles with colorful flame colors to choose from, and candles with flavors, etc. They can be used in a variety of ways from relaxation to party scenes. LED candles are safe and secure and do not use real fire. We hope you will find your favorite one.