Candle lamps use candlelight as a light source. Although they do not provide as much light as LED, gasoline, or gas-powered lamps, they offer the warm glow of a flickering flame. There are many manufacturers such as UCO and Logos. There are also various types of candles, such as tea light candles and special types. In this issue, we will introduce how to choose such candle lamps. Candle lamps are useful not only for camping, but also for creating an atmosphere indoors. Let's find stylish and easy-to-use products.
Candle lamps for a romantic evening
In today's civilized world, we rarely have the opportunity to spend the night by candlelight. Daring to spend the night by candlelight can be very emotional. Candle lamps" are useful for such occasions. Candlelight as a light source creates a romantic evening with its natural warmth of flame.
It is also recommended when you want to spend time for healing. The flame of a candle flickers with the natural rhythm of "1/ f fluctuation," which will give you a sense of peacefulness when you stare at it. It is also wonderful to light a candle lamp on a camping night and spend a romantic evening, forgetting the hustle and bustle of everyday life.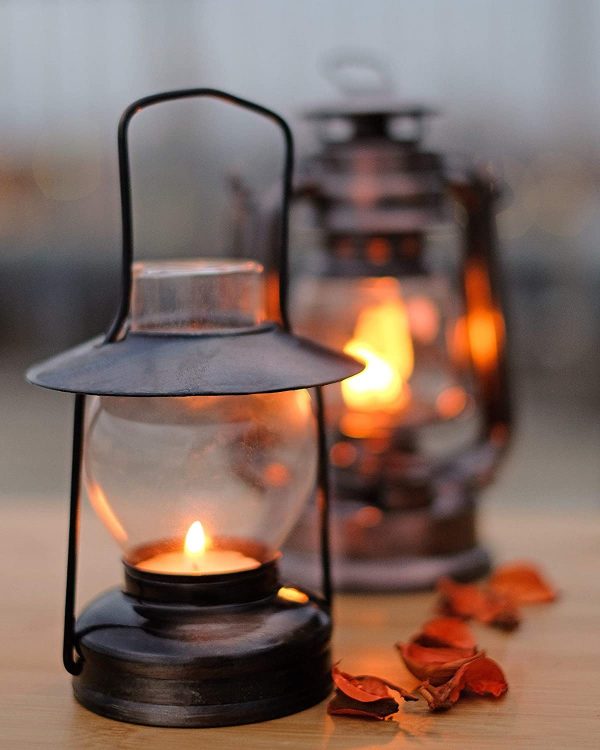 Lanterns are associated with the outdoors, but the candle type is also recommended for use at home. You can have a romantic and relaxing time at home while watching the night sky on the balcony, camping at home in the garden, or relaxing on the sofa in the living room. Make it a wonderful evening with a candle lamp, both outdoors and indoors!
How to choose a candle lamp
Stability is the most important factor
Stability is important for a candle lamp that is placed on the ground or other unstable places. Since they are sometimes placed on the ground or in other places where the base is unstable, choose a sturdy and stable product with a larger area at the bottom than at the top.
Be sure to confirm that the hanging type can be installed in a suspended position, as it may only have a handle as a design feature. Also, if the installation location is not strong enough, the product may fall and cause a fire. Please note that it is very dangerous to install on thin tree branches, etc.
There are types that can be both installed and suspended, but be aware that the suspension device may be optional. To reduce unnecessary expenses, check whether hooks and metal fittings are provided beforehand.
Portability is also important
For outdoor users, we recommend choosing a product that is also portable. Since luggage is very heavy when camping or barbecuing, a folding or sliding storage type is a good choice. They are compact and easy to put in a bag.
In addition, since many of them are made of glass, we recommend that they come with a storage case to prevent them from being damaged by impact. A hard type case will protect the candle lamp from shocks. Especially for solo campers or those who often travel on foot, make sure to check the size and ease of carrying.
Check the candles that can be used
Candles that can be used differ depending on the candle lamp. Choose the candle that best suits the candle you want to use.
Tea light candles
If you want to save time and effort in preparation and cleanup, we recommend "tea light candles. Since the wax burns in a cup about 4 cm in diameter, they are easy to handle and require no cleanup after use. In addition, many lanterns specially designed for tea light candles have metal fittings on the bottom and base, making them easy to set. Burning time is generally around 4 hours, depending on the product, which is sufficient for use during dinner or relaxing time. Another nice point is that they are inexpensive and can be purchased easily. Tea light candles can be purchased at 100 yen stores, so there is no need to panic when you run out of candles.
Flat type
If you want to use a variety of candles, we recommend the "flat type. The flat bottom of the candle holder-less structure allows you to use any type of candles. Even if the candle you are looking for is sold out, you can use other candles. However, care should be taken with the internal dimensions of the body and the height of the candles. It is dangerous if the body and the fire are too close, so be sure to have some idea of the size of the candles that can be used before making your selection. In addition, since wax dripping residue will occur, using non-tealight candles will require a little more time and effort to clean. Preparation such as a small saucer or paraffin sheet is required in advance, so avoid these if they are troublesome.
With wide openings
When using candles or aroma candles for the purpose of repelling insects, it is recommended to use candles with a wide opening so that the ingredients can be easily diffused. In addition, the types of candles sold for exclusive use are limited, so it is necessary to check in advance. If you want to enjoy the aroma of candle lamps, be aware that they cannot be used without matching candles.
With a large outlet
To ensure the safest possible use, it is important to pick out candles that are easy to replace. Candles with a large electric outlet are recommended because they are easier to handle and less likely to burn yourself. Especially in outdoor scenes, candles are often old in dark places, so it is important that candles are easy to replace. Some products allow you to remove the tough as well as the sides, so delight check before purchasing. We also recommend referring to reviews.
Stylish designs such as antique style
Candle lamps that create a romantic atmosphere at Night can also be chosen based on design. Antique-style lamps have a calm and chic design. Although they are not suitable for moving around, they are perfect for use indoors or in the garden. The "outdoor design" has a wild feel and fits well with a camping atmosphere. It matches well with tents and forest scenery. There are a variety of designs available, so please look for your favorite.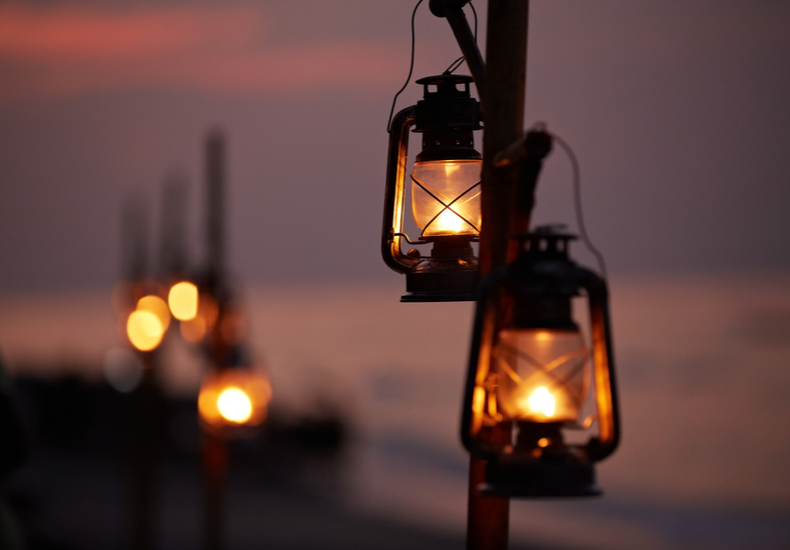 Candle lamps can be used in a variety of situations, not only outdoors but also as interior decorations. They can be used secondhand as lights if decorated on a stand-up at home, or as table lights if placed on a table. You can enjoy a peaceful and atmospheric dinner with the appease light.